International service
Feng Shui advice for your property wherever you live: It is possible doing a remote Feng Shui Scan. I analyse the floorplan as usual and we schedule a video-call for the consultation. It is surprisingly easy to work this way!
Please contact me via e-mail if you would like my advice.
Even though my website is written in Dutch, your Feng Shui consultation will be in English.
Review apartment Athens
It was years ago that I first time heard about the principles of Feng Shui. I found it interesting but nothing which could move me. Later on I've come across several articles about this topic. Things like how we should decorate our place, what color we should were, which plants bring luck based on Feng Shui and all seemed quite unnatural, something like living a Mediterranean life in the fjords of Norway. In the past two years I was lucky enough to visit and work in the East several times and found a different approach of FengShui than in the magazines and websites. It was so harmonious, so effortless and smooth so I felt as if I could adopt it. My first attempt to find a Feng Shui consultant wasn't very successful. I felt, that practical issues were pushed back in favor of Feng Shui's rules. It just felt awkward. Then I came across by chance the Red Ribbon…and found Wieke. She was fantastic. She gave me all those things I was looking for. Harmony, effortless and smooth adoption of an ancient eastern technique relevant in the 21st century in Western. I have learnt a lot from her not just about finding the balance in my home but the balance inside me. I loved her patience, her willingness to discover my personality and the gently way she guided me through the complex art of Feng Shui. Thank you!

She has shown me a different Feng Shui.

Maria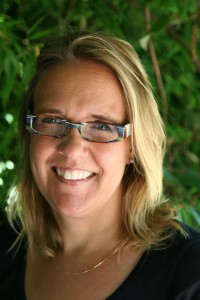 Kind regards,
Wieke van Leeuwen
Red Ribbon Feng Shui professional at IFSG